About J6 Limited
Now based in Gateshead International Business Centre, J6 was founded in 1997 to provide innovative cost reduction services and procurement strategic solutions to large, medium and small organisations in both the public and private sectors.
Recognising our changing and evolving work environment, we have recently enhanced our in-house capabilities to develop online cloud based Software as a Service (SaaS) e-procurement systems to be used by private and public sector organisations. The System (Ordo Systems) bridges the gap between tendering and payment. J6's objective is to maximise procurement efficiencies through the use of technology together with reduced purchasing cost using its aggregated buying power accumulated since it was established.
Now J6 Ltd with its in-house software capabilities is more effective than ever at delivering sustainable and continuous savings for you.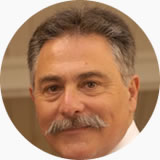 Elie Jankelewitz Founder and Chairman
Elie received his BS in Mechanical Engineering (Distinction) whilst in Canada. His career spanned appointments with leading Blue Chip firms such as General Electric, Control Data Corporation and Elscint (working on their MRI project). Elie eventually moved to the UK to work for Ziess and then Philips Components in Tyneside as their Head of Engineering. In 1990 he was offered a prestigious appointment in New Zealand to become Trigon's Manufacturing Director and a Board member. Three successful years later in 1993 he returned to England as the General Manager and Company Secretary for Schur.
He started J6 Ltd business consultancy in 1997 advising companies how to operate more effectively primarily by reducing costs and improving efficiency, and in the year 2000 he invented and patented in the US the first 'basket comparison' website for the businesses and consumers to purchase office supplies and consumables, and in 2016 J6 Ltd launched ORDO – their new Framework, Catalogue, Order and Invoice Management system.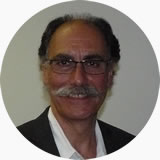 Shmuel Yankelewitz Non-Executive Director
Shmuel Yankelewitz is the Chief Operating Officer for LCR Embedded Systems. He obtained his MS in electrical engineering and MBA from Drexel University. Before joining LCR Embedded Systems Shmuel was the Executive Vice President, Partner and owner of LCR Electronics Inc. and prior to that Shmuel was Director of Materials and Total Quality for Litton Special Devices. LCR Embedded Systems was formed in 2013 and Shmuel serves as CEO, Partner and Owner, A member of IEEE, he is experienced in strategic planning, organisational structure, operations and material management, manufacturing, engineering, and production.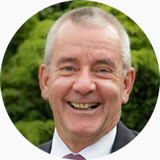 Ian Beverley Managing Director
Ian has an honours degree in Business and an MBA from Cranfield University, and has been a Logistics and Procurement professional for over thirty years. He is a Fellow of the Chartered Institute of Procurement and Supply (FCIPS) and has specialised in providing support on public sector procurement for over the last fifteen years.
Prior to joining J6 Ltd previous roles have included being a senior RAF officer and a key member of the RAF team that procured the Typhoon weapon system, the Director of Northern Procurement Group (for 8 years), a specialist public sector procurement consultancy, and the outsourced Head of Procurement for North Yorkshire County Council. Recently Ian was procurement advisor to the States of Guernsey for three years responsible for all procurement matters including writing their Procurement Policy and developing their procurement procedures. He remained there until Feb 2016 when he returned to the mainland and joined J6 Ltd as the Managing Director.