Over the years our customers have included more than 1,000 large, medium and small businesses and organisations including:
Customers
Testimonials
…we did not have in-depth market knowledge and therefore found it difficult to benchmark and verify that the prices being paid were competitive. We were encouraged and satisfied with the savings achieved…we therefore have no hesitation in recommending Elie and the services he provides.

John Brearley
Chief Financial Officer
Sage (UK) Ltd
Your team acted quickly and efficiently, assessing need and within days provided a number of options in respect of the replacement of the Wilton office photocopiers/printer units. All recommendations showed significant cost savings against what had gone before…Similarly the changeover of telephone service provider brought about significant cost savings and was expedited with the same efficiency…

Dr Stan Higgins
CEO
NEPIC
We asked J6 to review our telecoms estate and the results were excellent.
They quickly cancelled unused lines, reducing call and line rental charges. They rationalised several suppliers into one single supplier contract, and gave us complete visibility of expenditure and the ability to manage our telecoms estate more efficiently.
With J6's help, we have made significant sustainable savings in both time and money.
I would recommend J6 services to any company looking to reduce cost and improve efficiency.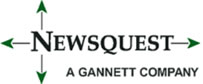 Matthew McTague
Head of Procurement
Newsquest
J6 has proved extremely versatile and we have no hesitation in recommending them as a reliable cost reduction tool.

Mike Ellis
CFO
Sara Lee Courtaulds
…this system will reduce a lot of overhead costs not only in the material, but also in staff resources.

David Thompson
Group Purchasing Director
Esh Group
Cost Reduction Case Studies: